Turpins Lodge Holiday Cottage
Turpins Lodge Cottage is built of the local warm, mellow Hornton stone. The cottage is very comfortable and cozy, the thick walls retain the heat from the underfloor heating and the traditional oil fired Rayburn is always welcoming to come back to. Lovely in the Summer but also ideal for a winter break.The cottage has lots of character features, but also has had all modern conveniences throughout. The kitchen is fully fitted and behind the wooden doors are hidden the integral dishwasher, washing machine, fridge, freezer and a good range of cupboards with everything you need to cook an excellent roast dinner using the Rayburn if you wish.If you don't want to cook while you are staying at the cottage there are numerous local pubs serving good food.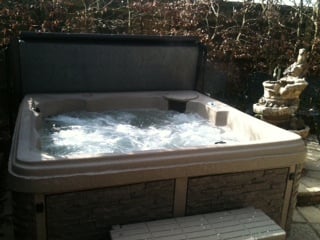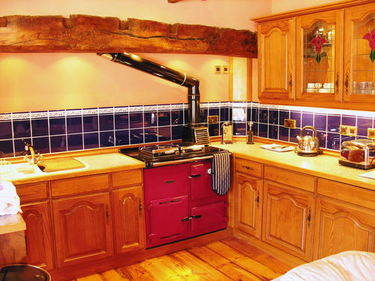 Kitchen Facilities
Aga Rayburn Stove
Induction Plate (instant heat)
Microwave cooker
Toaster
Washing Machine / Drier
FridgeFreezer
Dishwasher
Sitting Room.
Comfortable seating for 4.
Dining table and chairs for 4
Flat screen TV with freeview.
Router for unlimited internet.
Surround sound CD / DVD player
ipod Docking Station.
Spiral stairs leading to gallery.
Double doors leading to conservatory with sofa bed if required.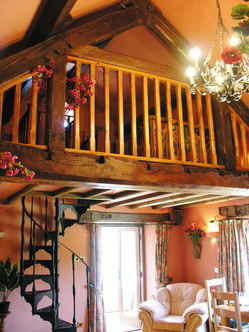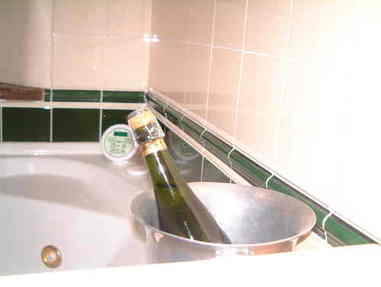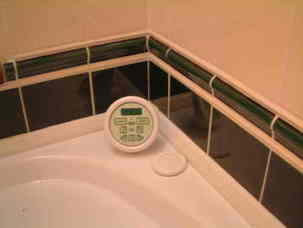 The double bedroom
overlooks the private garden with outdoor hot tub.Fully fitted wardrobes & wooden hangersRadio alarmVanity unit.
The Twin Bedroom
has bunk beds, fully fitted wardrobes and a vanity unit.Both bedrooms and the bathroom are on the ground floor.
The Conservatory
with a comfortable sofa which can be converted into a second double bed, is a nice light airy room for reading, sewing or just sitting.